We are a group of men
We are a group of men from different backgrounds, ethnicities, and social economic statuses; however, we do have one thing in common. We love the Lord. We believe in having a real, relevant, relationship with our Lord and Savior Jesus Christ. We are all sinners saved by the grace of Jesus and don't mind sharing the goodness of the Lord.
We meet the first Wednesday of each month to study God's Word. Each year a study book is selected that helps us to connect with each other in a small group setting. Our goal is to become better fathers, husbands, and sons; to become more effective witnesses; and strengthen our relationship with Jesus Christ. We are firm believers in Proverbs 27:17, Iron sharpeneth iron; So a man sharpeneth the countenance of his friend.
Each year, we're involved in activities where we can share God's Word and foster lasting relationships that creates a bond throughout the brotherhood.
---
2023 Man of the Year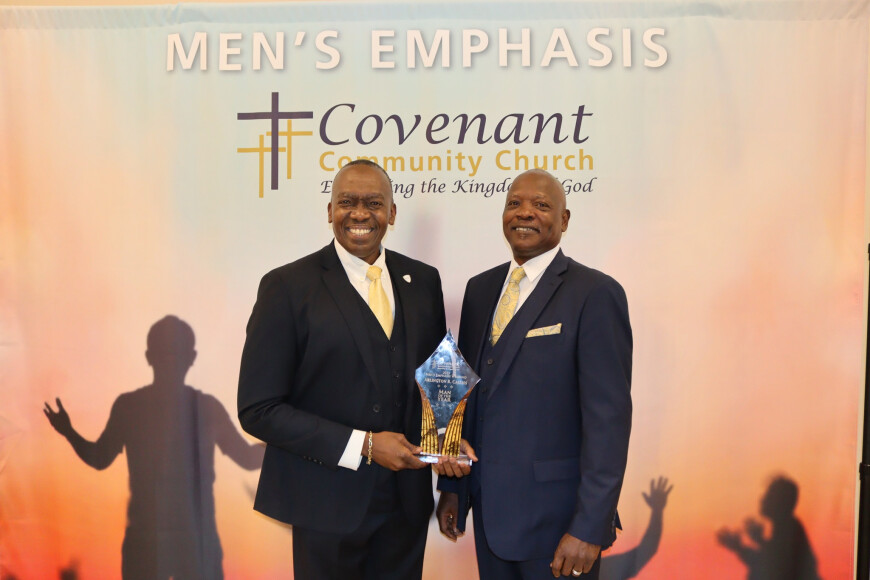 ---
Men's Ministry Meeting
---
---