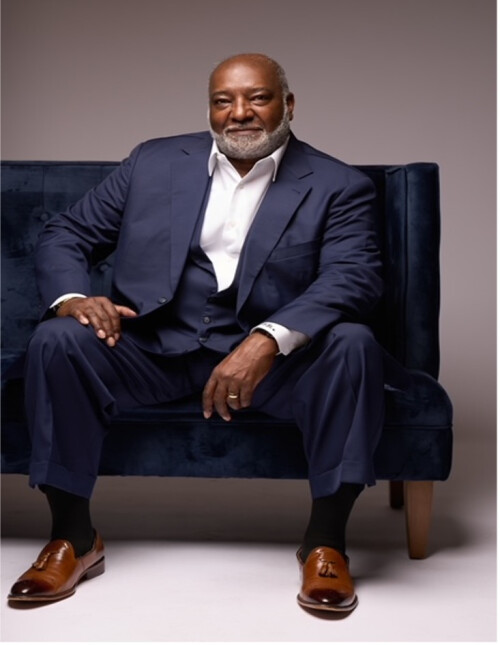 Dr. Earl Grant Jr., Pastor-Teacher
Pastor Earl Grant, Jr. was born in Shreveport, Louisiana, to Earl and Lena Grant. He was educated in Bradley Junior and Senior High Schools where he displayed exceptional academic and leadership potential and graduated valedictorian.
After graduation, Pastor Grant attended Southern Arkansas University on academic and Army ROTC scholarships. He graduated magna cum laude with a BS degree in chemistry in 1979. Upon graduation he was commissioned a second lieutenant in the U.S. Army. Pastor Grant was selected to attend graduate school at the Uniformed Services University of the Health Sciences in Bethesda, MD where he received a PhD. in Biochemistry.
Pastor Grant was ordained in the Gospel Ministry by the Damascus Missionary Baptist Church of San Antonio, TX on July 18, 1987 under Pastor Earl Harris. He served as an Associate Minister at Round Oak Missionary Baptist Church in Silver Spring, MD under Pastor Lionel Pointer, Jr. and completed the Follow-Through Evangelism Process. Upon returning to Texas, he served as the Minister of Evangelism and Assistant Pastor for Administration responsible for curriculum development, implementation of the evangelism process and staff development at Resurrection Baptist Church in Schertz, TX under Pastor Ray D. Brown Sr. In 1994 he was stationed in Germany and was called to pastor the Pillar of Truth Missionary Baptist Church at Sembach Air Base. Pastor Grant served as pastor from February 1995 through June 1997 and as the Director of Christian Education in the Congress of Christian Education of the National Baptist Association of Germany. After reassignment to Texas in 2003, he served as the Executive Pastor at Resurrection Baptist Church, Schertz, TX. In 2007, Pastor Grant graduated from Rockbridge Seminary with a Master of Ministry Leadership degree. In October 2007, he became the church planter/founder and Senior Pastor-Teacher of Covenant Community Church, a purpose driven Baptist Church in San Antonio, TX.
Pastor Grant is a retired U.S. Army officer and currently serves as Director, Quality Assurance and Education Branch, Clinical Investigations and Research Support, Wilford Hall Ambulatory Surgical Center, JBSA-Lackland, San Antonio, TX.
Pastor Grant is married to the former Ivory V. Taylor of Bradley, AR and the Grant's have two sons Earl Jerrard and Joseph Sherrod and two grandsons, Elijah and Isaiah.