Exalt Mission Statement
Facilitate a Worship Experience (atmosphere) that ministers to God and His people, so that those who attend in-person and online are drawn to Jesus by to the love and Spirit of God that is working in us.
---
Music Mission Statement
To develop members who promote unity, live a life that pleases God, and set a spiritual tone and tempo for worship that prepares the hearts of God's people to receive His Word.
Minister of Music: Min. Robert Webb
Usher Mission Statement
Exercise our gift of service to ensure guests and members are comfortable and ready to receive the Word of the Lord.
Greeters Mission Statement
Demonstrate Christ-like love and enthusiasm so each guest feels like Covenant Community Church is home, whether they are members or not.
Parking Mission Statement
Welcome everyone with a genuine smile and wave offering so attendees feel the love of Jesus before passing through the church doors.
Multimedia Mission Statement
Connect people with Jesus by capturing and sharing the sights and sounds of God's love in action.
Welcome Mission Statement
Welcome others as Christ has welcomed us.
---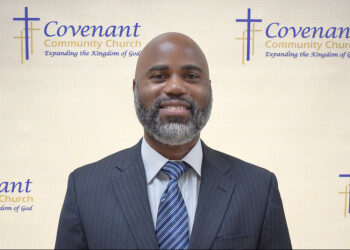 Dr. Cedrick Stubblefield | Exalt Champion | Contact (210)490-2949